Our Team
Justin Sovine and his team truly enjoy what they do and like to have fun at work, but are very serious when it comes to providing their clients with prompt service, accurate communication and professionalism at all times.
Please contact us immediately if you have any questions or have a request. We will work hard to address your needs without delay.
---
Judy M. Kirstein
Associate Financial Representative
Judy.kirstein@nm.com
330.668.6166
Judy has been with Northwestern Mutual since 1988 and is Life Insurance, Accident, and Health licensed.
Judy is responsible for:
Provide service to your insurance policies
Making changes to your billing information
Expedite owner/beneficiary changes
Facilitate premium payments and policy loans
Process address changes
Schedule insurance exams
Complete and process applications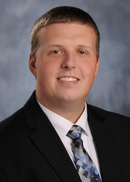 Jacob S. Cunningham
Investment Operations Assistant
Jacob spends most of his time focusing on the investment portion of the business. He establishes investment accounts and processes services requests for our clients.  Jacob assists with portfolio implementation, creating systematic retirement contributions, and executing the buying and selling of securities. 
 
Outside of the office, Jacob enjoys traveling, fishing, camping and going to OSU Buckeyes & Pittsburgh Penguin games.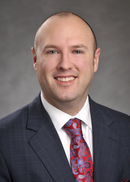 Keith D Gibson, CFP®, CLU®, CLF®
Director of Planning Services
Office 330-492-9700

Keith has over 13 years of experience in the financial services and asset management industries.  His experience with retirement plans, asset allocation, portfolio management and risk management positions him well to develop investment strategies and portfolio design in conjunction with our comprehensive financial planning for our clients.
Outside of the office he enjoys playing basketball, Cleveland sports, and exploring the Cuyahoga Valley National Park, but most of all Keith enjoys spending time with his family.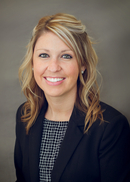 Laura C. Wagner, MBA
Laura joined Northwestern Mutual in June 2008.  As the Director of Marketing, Laura promotes and helps grow my business and ensures my clients receive a high level of service from the team.  In addition, she is responsible for the overall communications strategy and brand management of my practice.
Laura lives in Uniontown and enjoys spending time with family and friends, exercising, and interior design.  She graduated from Walsh University in 2015 with a Master of Business Administration- Integrated Marketing Communications and has a Bachelor of Arts in Marketing and Corporate Communications.  Laura is a member of the Akron Children's Hospital's Emerging Leaders Board, where is is the Co-Chair for their top fundraising event, Dancing for the Kids.  She is also an active member of the Jackson Township Rotary Foundation Club and is a Mentor with Walsh University's Deville School of Business Professional Mentoring Program.